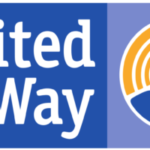 The United Way of Jackson County has been awarded $82,000 of FEMA grants to use for food and shelter assistance programs.
Organizations can find out how to apply for the emergency funding on the United Way website at http://www.uwjackson.org or tinyurl.com/UWJCefsp2021
Groups must meet criteria to prove its status as a non-profit, governmental or faith-based group in order to receive funds.
The United Way says there will be special considerations made for groups that serve the elderly, families with children, homeless individuals with mental or physical disabilities and veterans.
Applications are due January 25th.