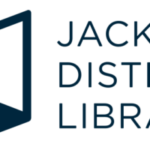 BROOKLYN, MI – The Jackson District Library is pleased to announce that it will close its Brooklyn Branch, located at 207 N. Main St., on Saturday, Nov. 21, for a renovation project.
Using community input, the project will double the size of the existing branch, provide improved library services, create a meeting room and separate youth and adult spaces, as well as install updated infrastructure and technology.
The project is expected to take less than a year, according to the lead contractor Jackson based R.W. Mercer Company, and cost roughly $1.5 million. Crews are expected to begin Monday, Nov. 30.
The Napoleon Branch – the closest location to the Brooklyn location – will expand its hours to continue to provide area patrons with JDL services. Staff will offer JDL take out services and be on call to help find materials to check out. The Napoleon Branch is located at 6755 Brooklyn Road, Jackson, MI 49201. JDL will announce the expanded hours once they are finalized.
"We're incredibly excited to see this project to fruition and provide residents on the southeast side of Jackson County with unparalleled library services," Tackett said. "This is the most recent in a long line of projects that increase community access to JDL, and we expect more in the years ahead."
Originally intended to break ground last summer, the project was delayed so JDL officials could reduce costs associated with the project after bids came in higher than originally anticipated. JDL officials worked closely with staff at R.W. Mercer as well as architects at krM Architecture to reduce project costs and move forward.
"Due to a number of factors including supply chain issues surrounding the COVID pandemic, we went back to the drawing board to find ways to save funds and still deliver on our promises to the community," JDL Director Sara Tackett said. "We were able to do that and move forward earlier this month."