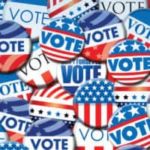 Michigan ballots received after 8PM on Election Day cannot be counted, as ruled by an appeals court Friday.
Previously, a lower court ruled that ballots received 14 days after Election Day could be counted as long as they were postmarked by November 2nd.
The ruling also overturned a decision which would have allowed third-parties, within a three day window, to collect absentee ballots from voters before Election Day.
Secretary of State Jocelyn Benson's office urges voters to mail in ballots no later than Monday to avoid any delay.
Her office recommends that if a voter misses the Monday deadline, they should deliver their ballot in-person at their local clerk's office.