It is starting to become typical for Jackson College freshman guard Daelyn Merillat to flirt with a double-double.  Wednesday night it was more than flirtation as Merillat led the Jets with 21 points and 12 rebounds, but it still wasn't enough for Jackson to get a win against Muskegon Community College.  The Muskegon CC Jayhawks came into the game tied for 1st place in the MCCAA West and enjoyed the bus ride home with a 63-58 win over Jackson.  Muskegon was led by their star Iyana Brown who had 22 points and 11 rebounds.
The Jackson women are now 15-7 on the season and 7-6 in conference play.  The Jets host LCC on Saturday.  Tip-off is scheduled for 1:00 PM on ESPN 101.9 FM and online at jacksonespn.com.
Daelyn Merillat
The Jackson College men were facing a daunting task on Wednesday.  The Muskegon CC men rolled into town on a 12 game winning streak and were unbeaten in the MCCAA west.  Jackson accepted the challenge and rose to the occasion.  Though the Jets got behind early in this game they battled back and thanks to a fiery first half by Savion Grey Jackson led by 5 points at halftime.  Grey came off the bench in the first half and scored 14 points and grabbed 3 rebounds.  Grey would finish the game with 19 points.
Jackson was able to hold onto a slim lead through much of the second half before Muskegon ultimately took control.  Jackson never stopped fighting and with under a minute to go Jalen Martin made a pair of clutch free throws to get Jackson back within 2 points.  Muskegon would then miss a free throw, Jackson seized the rebound, but missed a heave from half court as the buzzer sounded.  Perhaps a missed opportunity for Jackson in that final moment, they still had a timeout and coach Josh Kutchinski could have drawn up a final play for the Jets.  Muskegon got the win 79-77 behind 30 points and 15 rebounds by Jerome Bivins.  The radio player-of-the-game was Jalen martin from Jackson with 16 points, 10 rebounds, and 5 assists.
Jackson will host LCC on Saturday.  The men's tip-off is scheduled for 3:00 PM.  Listen live on ESPN 101.9 FM or online at jacksonespn.com.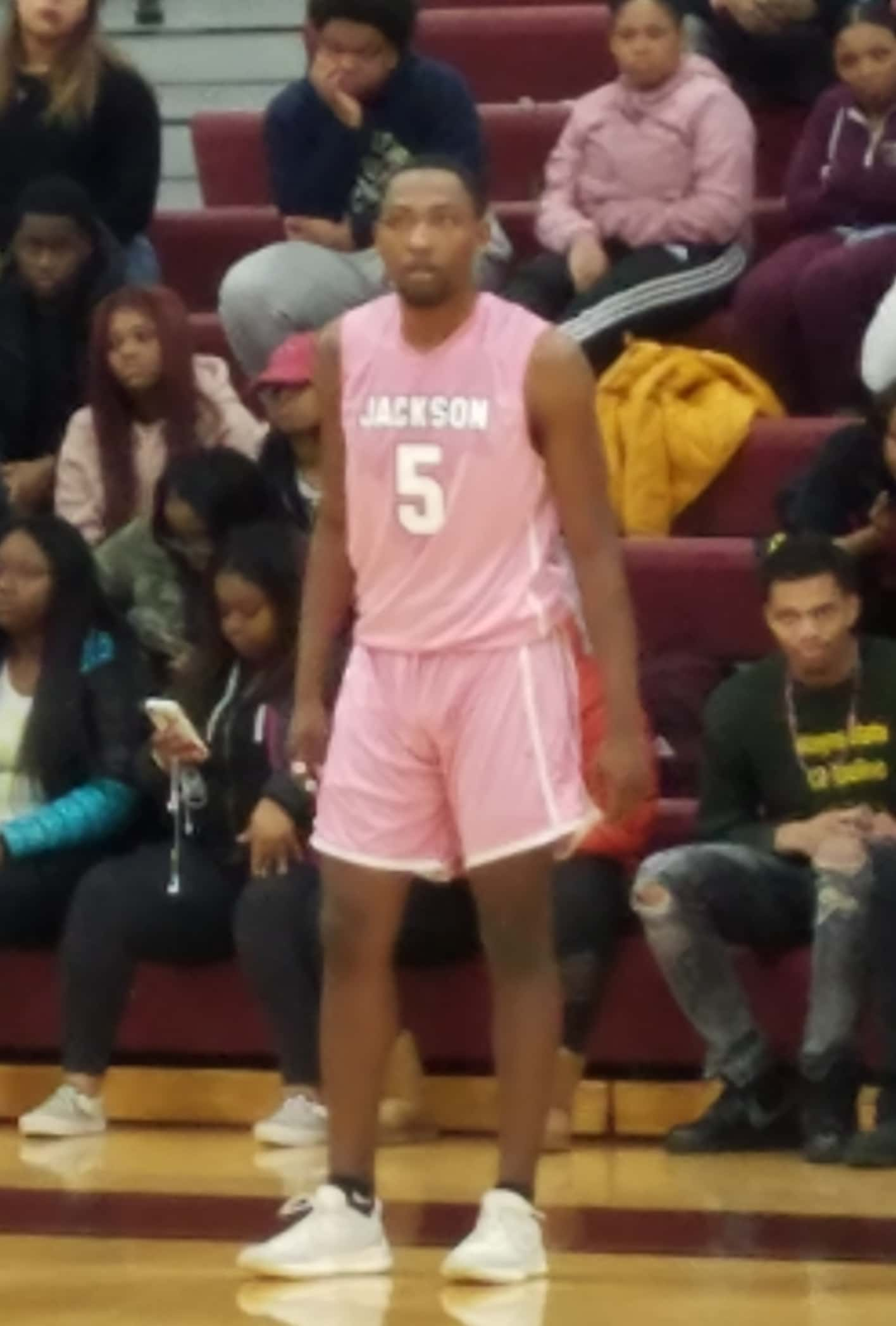 Jalen Martin