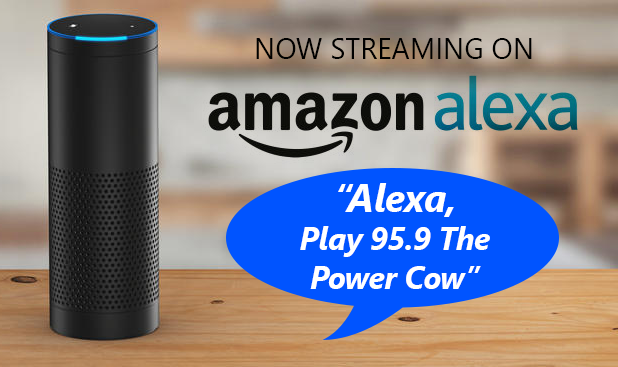 Now you can play your favorite station with your Amazon Alexa enabled device!
Just enable the 95.9 The Power Cow skill HERE or by searching 95.9 The Power Cow on Amazon or your Alexa app.
Once the skill is enabled, all you have to do is ask Alexa to "Play 95.9 The Power Cow" (Ninety Five Nine the Power Cow)
Let us know what you think, and thanks for listening!