Big & Rich
October 7, 2017 @ 9:00 pm
Event Navigation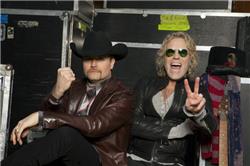 Big & Rich [Battle Creek, MI]
Saturday, October 07, 2017 at 9:00PM Eastern
Doors open at 8:00PM.
Big & Rich
This show is for ages 21 and older only.
Ticket Prices:
$79.00
$69.00
$59.00
$49.00
SEATING INFORMATION: Sections A-H are all flat. Sections I-J are elevated bleacher seating.
As Big & Rich, John Rich and Big Kenny Alphin have exerted a definite "gravitational pull" to the direction modern country music has taken. Their much anticipated new project, "Gravity" provides a stellar example of the genius of their creative brotherhood–the result of two unique musical personalities colliding to form an even greater positive sum total.
Send us your Community Events today! asmith@k1053.com