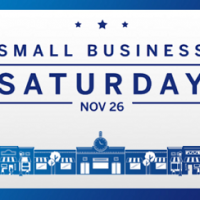 Jackson, MI – Thanksgiving is almost behind us, and then the focus turns to Christmas. Time to frantically finish shopping for everyone on our lists.
We all know Black Friday, right? The day after Thanksgiving, retailers slash their prices and open their doors before dawn for holiday shoppers wanting to save big bucks. Then there's Cyber Monday for those who prefer to shop in their pajamas. There are also "pre-Black Friday Sales" and other variations of the sale popping up everywhere to give shoppers more opportunities.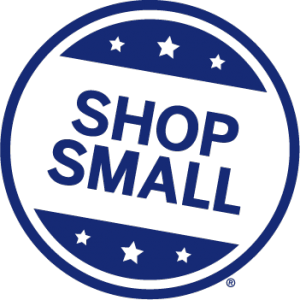 In the middle of it all, there's another movement that's taking hold. Small Business Saturday, implemented 6 years ago, is a one-day nationwide celebration of the "Shop Small" movement implemented by American Express. Consumers across the country are encouraged to spend the Saturday after Thanksgiving shopping at small, locally-owned businesses in their own hometowns rather than the big box stores. It began as a way for AmEx to reward its customers for shopping at small businesses, and grew into something much more.
Local business associations across the country are recognizing the event and taking part by offering specials to those who patronize local business that day. The Downtown Development Association and the Midtown Association of Jackson have been instrumental in making sure our very own Jackson, Michigan is no exception.
In downtown alone, you can visit A Frame Above & 180 Chic Boutique for live music, donuts and deals. Beads to Live By will be offering a prize drawing and 30% off select items. The list goes on and on. Many downtown businesses are taking the opportunity to have Holiday Open Houses and special events.
Did you know…
If you spend $100 at a local business, roughly $68 stays in your local economy. If you spend the same at a large business, only $43 stays in the local economy. (Source: Civic Economics Study in Grand Rapids, MI)
There are 23 million small businesses in the country. Small businesses have created 8 million jobs since 1990. (Source: Small Business Administration)
Visit the Jackson-area Shop Small Saturday event page, which lists over 40 local businesses that will be participating in the event, here: https://www.facebook.com/events/1821290058142011
and in Brooklyn, MI: https://www.facebook.com/events/1116700745033380/
Share that you're Shopping Small with these hashtags on social media:
#ShopSmall #SmallBusinessSaturday #JacksonMI