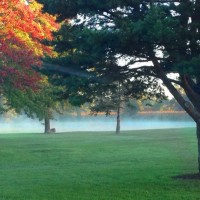 Jackson, MI – According to the calendar and clock fall is here.   Actually, at 10:21am it will be.  We made it!!   The pumpkin-apple spiced flavored everything season has begun.
So has leaving the windows open to enjoy the cool evening air as you sleep season.  And wearing long sleeves or a light jacket only to have to shed it by 12 noon as the temperature climbs from 50 to 80 degrees season.   According to Mother Nature, we're looking at summer temps for a few more days so hold on tight.
Fall also means Halloween, haunted houses, scarecrows, cornstalks, costumes, and trick or treating.  It means local color tours or family trips up north.  Looking around Jackson, you will see that the leaves have started their transition from the deep purples already on their way to shades of red, orange, and yellow.  Then they'll fall to the ground so we can all build massive leaf piles to jump into.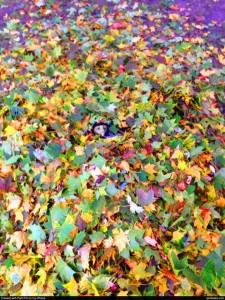 My favorite part of fall is the fresh apple crisp donuts and cider at Sweet Seasons Orchards, 15787 Allman Rd, Concord, MI.  Having visited them the first time this season last weekend, my family and I were treated to a private tasting of the very first batch of cider with the owner and it was fantastic.  Sweet Seasons Orchards is a family owned and operated orchard with a bakery and a variety of natural products including apples, pears, plums, peaches, grapes, seed fruit and nut mixes, as well as, pumpkins, squash and Indian corn in the fall and Christmas trees. They also feature cider, jams, butters, jellies, honey and more. Open September until Thanksgiving 10 to 6 pm seven days a week.
Don't forget about Meckley's on S. Jackson Rd (1/2 mile north of US12).  It's sure to be a fun time there too with the tours, attractions, and bonfires.
What is your favorite part of Autumn?
If you have pictures you would like to share with us, please email them to sferency@k1053.com and add "Autumn Pictures" to the subject line with your name, place, and date taken.  We'll add them to our photo galleries on 959thepowercow.com.